We recognize that all our patients are unique and deserve to receive dental care that reflects their individual needs. Our experienced and talented dental team is committed to working with you and your family to create a comfortable, stress-free, and rewarding dental experience every time you visit our practice.
We are pleased to welcome you and your family, and we look forward to working with you.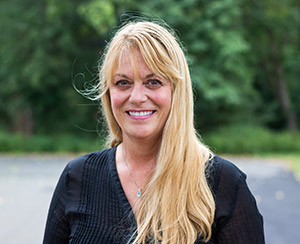 Polly
Certified Dental Assistant
I am a graduate of Tunxis Community College, class of 1979, and began my career in this office the same year. My purpose is to ensure our patients' dental needs are met with excellence in a comfortable, caring environment. We are a group of genuinely caring people who work together to give our best to our patients daily. We take many continuing education courses to improve our quality of care constantly. The greatest reward I receive is being part of enhancing people's lives through dentistry and establishing long-lasting relationships with those we serve. Dr. Garceau is focused on our patients' needs and desires, as well as those of her team. She makes a wonderful work environment for us all to enjoy.
When I'm home, I enjoy spending time with my family. I have five beautiful grandchildren named Gabriel, Sophia, Francesca, Christianna, and Lucas. They keep their Nana busy! I also enjoy gardening, camping, boating, and yoga.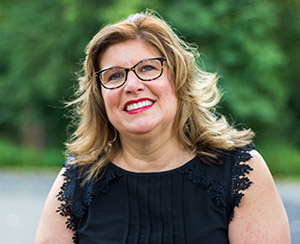 Stephanie
Dental Assistant
I have been in the dental field since 1986, started working with Dr. Garceau in 2015, and have enjoyed every minute of it! I assist Dr. Garceau in procedures to make sure patients are comfortable and everything goes smoothly throughout their appointments. My favorite part of my job is making lifelong relationships with our patients while improving their dental health and needs. Our office is great because we are all truly passionate, kind, and caring in what we do on a daily basis; it's about our patient's overall health and well being. Our patients are our extended family.
I am blessed with one child; her name is Molli. She will be off to college in the fall. We have a rescued cat, who we love, his name is, Mishu. I can't get enough of the beach, hiking, long walks, and spending time with family and friends. Something you didn't know about me: If I were to win the lottery, I would purchase a large parcel of land and open a dog and cat sanctuary where they could live and be loved and cared for!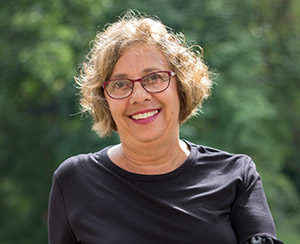 Terry
Office Manager
I schedule our patients' appointments and set up all their financial arrangements, including coordinating their insurance coverage and making sure they get the most out of their benefits. I've spent 20 wonderful years working here, and each day I come into the office is better than the last. My favorite part of my job is meeting new people and building a relationship with them, all while making them feel at home in our office.
I share my life with my husband Tom. We have been married for 41 years and have three grown children and two adorable grandchildren. I love to bake and eat dessert. Right now my favorite outdoor hobby is bicycling and my favorite place to be is at the ocean.
Please click here to schedule an appointment!