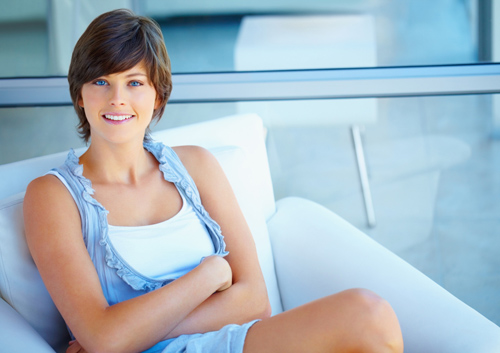 Regular visits to the dentist are important for people of all ages. Seeing Dr. Roberta Garceau as recommended provides preventive care for oral diseases. If a disease is already present, early detection can prevent hefty dental bills and further damage to the teeth and gums. Once you have made the decision to visit Roberta Garceau, DMD, you may ask yourself, "What happens during my hygiene appointment?"
Preparation
Arrive at your appointment a few minutes early and bring along any insurance cards or medical information. While it may seem irrelevant, a full medical history can be important, since certain conditions include symptoms that occur inside the mouth.
Initial appointment
In our office, the first appointment is a comprehensive exam, during which Dr. Garceau will go over your medical and dental history with you, assess the condition of your teeth and gums, then schedule a future appointment to complete the cleaning and any other treatments you may need. Here are some of the things Dr. Garceau will do:
Perform a quick tooth count as well as a more thorough inspection, looking for signs of decay in and around the teeth
Use a small tool called a "probe" in order to check for signs of gum disease around the base of your teeth
Visually inspect the skin around your mouth, called the "mucosa"
Once this portion of the appointment is complete, Dr. Garceau will schedule your next appointment with the hygienist to complete the rest of your charting. During this next appointment, our team will also check on the health of your gums for any signs of periodontal disease.
Clean your teeth by using a small tool to scrape them in order to remove plaque
Brush and floss your teeth
Apply a fluoride treatment using foam that sits on your teeth within a tooth mold, or a gel that can be "painted" on with a small brush
Administer oral X-rays. You will be covered with a special blanket to protect your body and then given a small piece of plastic on which to bite
If you need any further dental work completed, you will usually be required to make an additional appointment. To learn more about hygiene visits, or to schedule an appointment with Dr. Roberta Garceau, please give us a call at our convenient Windsor, CT office!
Leave a Reply