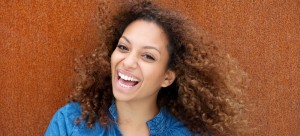 As always, our goal at Dr. Roberta Garceau's practice is to constantly improve the level of care and treatment we provide to the patients of Windsor, CT. Advanced technologies and upgrades are critical to these efforts!
We are excited to tell you about an upgrade we are receiving for our CEREC® cad/cam camera here in the office! CEREC same day crowns allow us to provide crowns and onlays in a single visit, making these much needed treatments easier and more efficient for our patients. The CEREC cad/cam camera we use makes sure our results are as precise as possible, and with this upgrade, precision and processing speed are vastly improved! Further, patients will not have to deal with the messy molds traditionally used in crowns and onlays. Altogether, this upgrade to our CEREC service makes an already easy and effective treatment process just that much better!
This Friday, both Lisa and Polly are attending a special course to learn the ins and outs of the new camera upgrade. We are thrilled to start implementing everything they learn for the benefit of our patients!
Leave a Reply