Did you know that you don't need to spend years in uncomfortable metal braces in order to achieve a beautifully straight smile? It's true! At Dr. Roberta Garceau's Windsor, CT, dental office, patients are able to get the smile they've always dreamed of clearly and comfortably with the Invisalign® system of clear aligners!
Invisalign straightens your teeth with a series of clear and removable aligners that are changed every 4-6 weeks. Since they are clear, hardly anyone even notices that you're wearing them! Further, since they are removable, eating, drinking, brushing, and flossing are no problem at all! And with no metal or wires, your Invisalign treatment is comfortable while yielding phenomenal results!
Check out these before and after photos of a recent patient whom Dr. Garceau treated with Invisalign!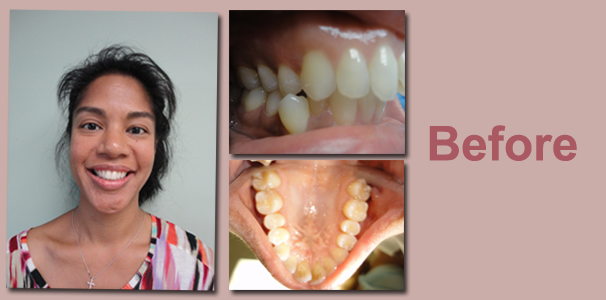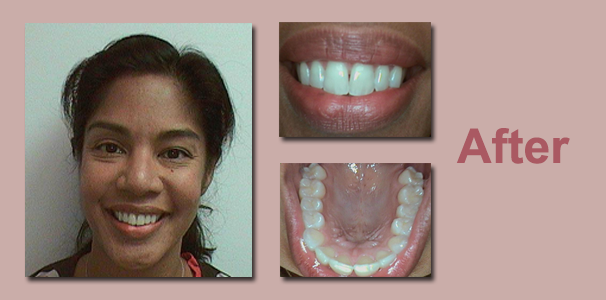 We invite you to visit our Invisalign pages to learn more about the advantages and benefits of this treatment and then give us a call today to schedule your Invisalign consultation!
Leave a Reply