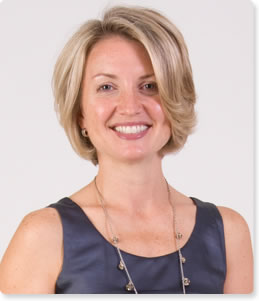 At Dr. Roberta Garceau's dental office in Windsor, CT, one thing is for sure – delivering nothing but the highest level of patient care is our top priority! Dr. Garceau's patients deserve her best, and she and our entire team strive daily to improve each aspect of our patients' experiences with us. Dr. Garceau knows that skill, expertise, and an unmatched care for patients is what sets great dentists a part, and her aim is to continually exceed expectations.
For this reason, it is with great honor that we announce to you that Dr. Garceau has been voted a Connecticut Top Dentist in Hartford Magazine! The biggest reason that this award is such a great testament to Dr. Garceau's work and drive is that she was voted by other dental professionals! An exhaustive survey is given to dentists and specialists throughout Connecticut, so when the votes are tallied and a Top Dentist is selected, it is such a fantastic honor!
Dr. Garceau will be included in the 2013 database of topDentists™ as well as the November issue of Hartford Magazine! Be sure to get your copy of the publication in November!
As always, we love staying connected with you, and we always look forward to your feedback, so be sure to connect with us on Facebook!
Leave a Reply